Welcome to Temple Church of God By Faith. It is our mission to
reach our community and the world with the Gospel of Jesus Christ.
We would love for you to join us in worship.
We are a multi-ministry church with ministries tailored
to serve your entire family. We can't wait to meet you!

SERVE & CONNECT IN MINISTRY
We here at Temple Church of God by Faith are driven to serve the community around us and to expand the Kingdom of God by the preaching the unfeigned Word of God. Whether it's Prayer and Outreach, Music or community service and events; Temple Church of God by Faith has something to offer for everyone. We believe that before change can be achieved engagement must be pursued!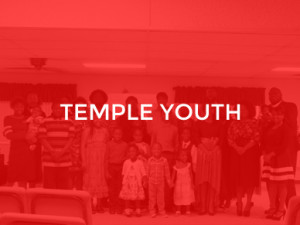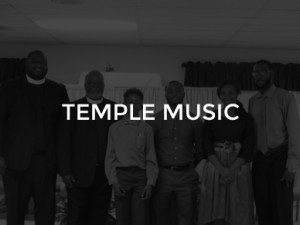 We exist to be a powerful light for our Lord in this city; The "Salt" of the earth for His glory, and to show forth the hope of salvation in our daily living, for a dying humanity. Our purpose is to reach those who are lost for Christs' sake by ALL means. The mission and purpose of this part of the body of Christ is to serve this present age to the glory of God!
WHAT WE NEED TO ACCOMPLISH OUR MISSION:

WILLING MINDS

AVAILABLE WORKFORCE

EMERGING LEADERS
"While we acknowledge the necessity of a mission statement which well defines the purpose and reason for this part of the Family of God; we also recognize the necessity to revisit, refocus, and reaffirm the mission and vision as time progresses.
"We believe God for what's next! The 'abundant life' is the heritage of all God's Children, but it will come at a cost, and those who are willing invest themselves; 'Next-Level Living' is within your grasp!"
-Pastor Lawendell Price Sr.
VISION STATEMENT
"We are a people preparing for "Next-Level Living; a people preparing for the Abundant Life!"

Temple Church of God By Faith
707 W Fort King St, Ocala, FL 34471
Phone: 352-629-8901
Fax: 352-629-3611
Email:
Use The Contact Form Below To Get In Touch With Us